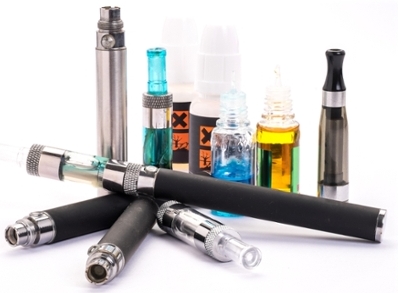 Background Beginning in July 2019, multiple cases of severe breathing problems associated with vaping were reported across the United States and in Utah. Most of these cases occurred in otherwise healthy, young people. Many patients have been very ill requiring hospitalization and treatment in the intensive care units. Multiple deaths have been reported as well.
Who might get sick? Nearly all patients report recently vaping either marijuana (THC) or nicotine (e-cigarettes). No specific flavor, brand, device, retailer, or other source has been clearly linked to this outbreak. The disease does not appear to be caused by an infection.
What are the symptoms? Patients most commonly report cough, shortness of breath, and chest pain. Other possible symptoms include fever, nausea, vomiting, diarrhea, and abdominal pain.
What should I do if I feel sick? If you develop these symptoms call your doctor or the Utah Poison Control Center (1-800-222-1222). If you feel very ill or are having trouble breathing, go to the nearest emergency room.
If I haven't gotten sick, can I keep vaping? The Utah Department of Health now recommends not using any vape products, especially any THC/marijuana products. If you do use these products, do not buy them off the street, modify them, or add other substances to them.
What is being done to investigate? Public health officials and doctors across the country are working together with the CDC and FDA to gather data from patients and test the products being used. No definitive cause has been identified yet.
For more information visit these online resources CDC: Outbreak of Lung Injury Associated with E-cigarette Use – What You Need to Know. Utah Department of Health: Lung Disease Investigation.
Questions? Call your doctor or the Utah Poison Control Center (1-800-222-1222)
ABOUT THE UTAH POISON CONTROL CENTER
The UPCC is a 24-hour resource for poison information, clinical toxicology consultation, and poison prevention education. The UPCC is a program of the State of Utah and is administratively housed in the University of Utah, College of Pharmacy. The UPCC is nationally certified as a regional poison control center.