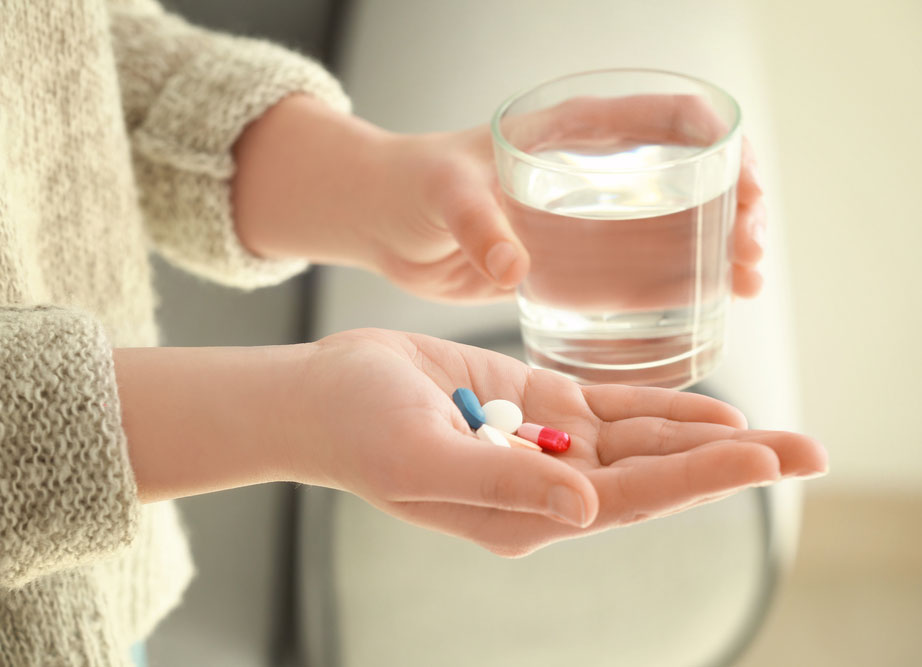 Poisoning deaths are on the rise and statistics show that 9 out of 10 poisoning deaths are caused by drugs1. Medication mishaps are part of this problem and are preventable. To avoid common mistakes, follow these 6 tips:
1. Know the names of your medication Ask your doctor the name of any new medication prescribed so you will know what medication to expect at the pharmacy.  When refilling prescriptions, make sure the medicine is the same color, size, shape, and texture.  If they seem different, ask your pharmacist.
2. Ask questions It's important to know how to use your medication. Some good questions to ask your pharmacist or doctor are: When and how often should it be taken? What is the medicine supposed to do? Are there any other drugs, food or activities that should be avoided while using this medication? What are common side effects? What should I do if I accidently take a double dose or miss a dose? Take notes or ask the pharmacist or doctor to write down important information about the medicine.
3. Know what your medications treat Medicine is more likely to be used correctly if you know what it is for. It is also easier to report problems to your doctor if you understand why the drug is prescribed.
4. Read medicine labels and follow directions Read the labels on the medicine bottle every time you use it. Also, read the patient information sheet that comes with prescription drugs. For liquid medications, be sure to use the measuring device that comes with the medicine. If you need a measuring device, ask your pharmacist. Using a kitchen spoon to measure medicine can result in giving too much or too little medicine.
5. Keep your health care providers informed Tell your doctor, pharmacist and other members of your healthcare team about the medications and dietary supplements (including vitamins and herbal) you take. Natural does not mean safe, and dietary supplements can cause side effects and interact with prescription and over-the-counter medications.
6. Keep a list of all your medications Make a list of all your medicines including prescription drugs, over-the-counter medicines, vitamins and herbals. Keep it with you at all times. Share a copy with a family member or friend so they can inform doctors and other medical staff in the event of an emergency.
Call the Poison Control Center The poison control center can also help you with medication concerns. Calling the poison control center is fast, free and confidential. A specialist who is a pharmacist or nurse is available around the clock by calling 1-800-222-1222.
Author: Sherrie Pace, MS, MCHES® Health Educator, Outreach Coordinator, Utah Poison Control Center
Sources: 1. https://www.cdc.gov/foodsafety/food-poisohttps://www.fda.gov/consumers/consumer-updates/6-tips-avoid-medication-mistakesning.html
2. Warner M, Chen LH, Makuc DM, Anderson RN, Miniño AM. Drug poisoning deaths in the United States, 1980–2008. NCHS data brief, no 81. Hyattsville, MD: National Center for Health Statistics. 2011.
ABOUT THE UTAH POISON CONTROL CENTER
The UPCC is a 24-hour resource for poison information, clinical toxicology consultation, and poison prevention education. The UPCC is a program of the State of Utah and is administratively housed in the University of Utah, College of Pharmacy. The UPCC is nationally certified as a regional poison control center.