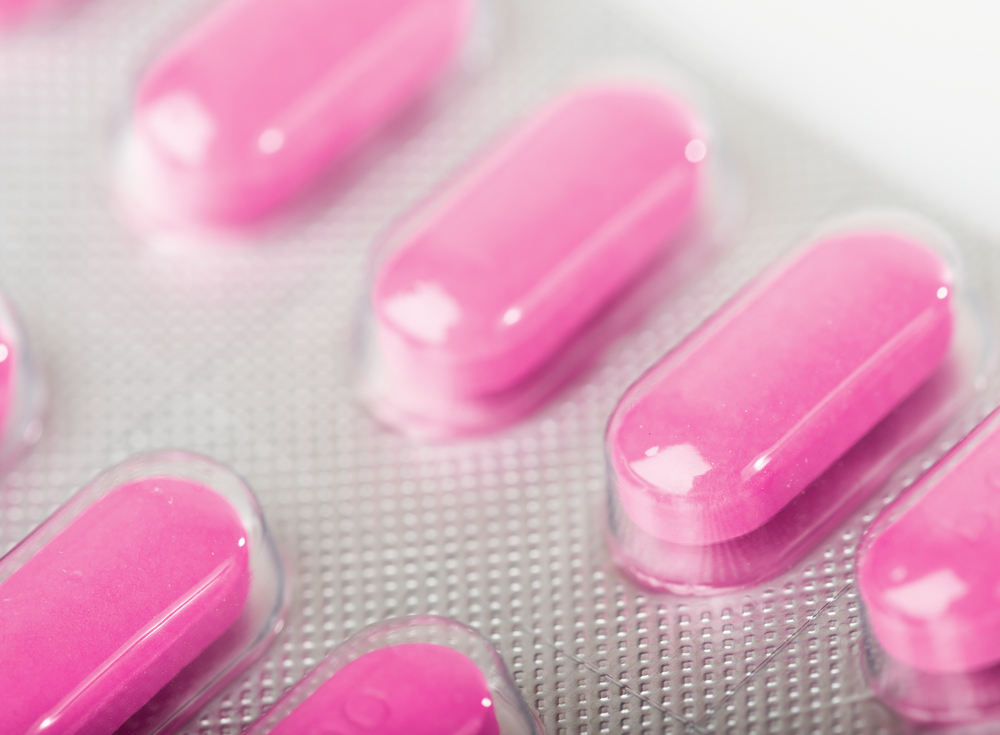 Take Home Points
Diphenhydramine is a common cause of anticholinergic toxicity

Recent internet phenomenon have led to increased misuse of diphenhydramine especially among adolescents

Physostigmine is a safe and effective antidote for anticholinergic poisoning

Call the Utah Poison Control Center at 1-800-222-1222 at any time 24/7 for assistance in managing anticholinergic toxicity and administering physostigmine
The U.S. Food and Drug Administration released a warning in September 2020 regarding the dangers of taking more than the recommended doses for over-the-counter Benadryl® (diphenhydramine) allergy medication.1 Reports of adolescents overdosing on diphenhydramine has drawn national attention.2 Teenagers and young adults have been participating in the "Benadryl Challenge" on TikTok, where they post videos of themselves taking large quantities of diphenhydramine. This fad was brought into the media spotlight in more recent months, but diphenhydramine has been one of the most common intentional ingestions even prior to the trend.
Diphenhydramine is a peripherally and centrally acting first generation H1-antagonist with anticholinergic, antitussive, antiemetic, and local anesthetic properties.3 The antihistamine is a lipophilic drug, which allows it to readily cross the blood-brain barrier. Additionally, there is concern for diphenhydramine's cardiotoxic effects that derive from sodium and potassium channel blockade at higher doses.4
The toxicities associated with diphenhydramine are dose dependent. Common signs and symptoms of overdose include confusion, urinary retention, tachycardia, blurry vision, dry mouth, irritability, and hallucinations.2 Diphenhydramine-induced QRS widening and QTc prolongation can be seen on an electrocardiogram. With ingestions greater than 1 gram, diphenhydramine may result in delirium, psychosis, seizures, coma, and death.5 There is an even greater risk of seizures, coma, and death when ingestions are greater than 1.5 grams of diphenhydramine.6 Fatal deaths have also been reported with oral doses greater than 20 mg/kg.3
Antilirium® (physostigmine), as a true anticholinergic antidote, should be strongly considered for diphenhydramine-induced delirium and agitation. Administration of physostigmine can potentially prevent a patient from being intubated and/or receiving copious amounts of sedatives, including benzodiazepines and antipsychotics. The fear of physostigmine comes from early case reports that resulted in two deaths after overdosing on tricyclic antidepressants and receiving the physostigmine.7 Hence, physostigmine is contraindicated in tricyclic antidepressant overdose.3 Such patients are not suffering anticholinergic delirium and instead require resuscitation with fluids, pressors, benzodiazepines, and sodium bicarbonate. Thus, physostigmine should be avoided in patients with a widened QRS, AV block, or bradycardia. Under these circumstances, physostigmine may worsen conduction disturbances, and cause bradyarrythmias or asystole. Precipitation of seizures is another concern for physostigmine.3 This can be avoided by diluting each physostigmine dose of 0.5 to 1 mg in 10 mL D5W or normal saline and administering as a slow IV push over 2 to 5 minutes.3
Physostigmine is very safe when given to patients with anticholinergic delirium. A retrospective cohort study from 2003 to 2012 on patients who received physostigmine found the following adverse event rates: none (95.3%), emesis (2.1%), QTc prolongation (1%), seizure (1%), and death (0.5%).8 The death was not temporally related to physostigmine administration. When compared to benzodiazepines, physostigmine is far more effective in reversing agitation and delirium (87% for physostigmine vs 24% for benzodiazepines).9 Overall, physostigmine improves anticholinergic delirium in the majority of patients with few adverse events.
Other treatment modalities for diphenhydramine overdoses include sodium bicarbonate for QRS widening.3 The anticonvulsant of choice for treating seizures from diphenhydramine are benzodiazepines, not physostigmine. There is also anecdotal evidence for the use of IV lipid emulsion and extracorporeal membrane oxygenation in severe cases.10,11
Diphenhydramine is an antihistamine that can cause life-threatening complications in the setting of overdoses. In mild cases, patients may experience anticholinergic toxidrome. Severe symptoms include delirium, psychosis, seizures, coma, and death. Fatal cases have been reported with ingestions > 20 mg/kg. Physostigmine should be considered for diphenhydramine-induced delirium and agitation. Recent literature indicates that physostigmine improves anticholinergic delirium with few adverse drug reactions. Health care providers should be aware of the toxidrome behind diphenhydramine overdoses and promptly identify appropriate treatment modalities.
References
Olson, K. Poisoning & Drug Overdose. New York, NY. McGraw-Hill Education; 2018.

Zareba et al. Electrocardiographic findings in patients with diphenhydramine overdose. Am J Cardiol. 1997 Nov 1;80(9):1168-73.

Diphenhydramine. Lexi-Drugs. Lexicomp. Wolters Kluwer Health, Inc. Riverwoods, IL. Available at: http://online.lexi.com

Radovanovic et al. Dose-dependent toxicity of diphenhydramine overdose. Hum Exp Toxicol. 2000 Sep;19(9):489-95.

Pentel P, Peterson C. Asystole complicating physostigmine treatment of tricyclic antidepressant overdose. Ann Emerg Med. 1980;9(11):588-590

Arens et al. Safety and effectiveness of physostigmine: a 10-year retrospective review. Clin Toxicol (Phila). 2018 Feb;56(2):101-107.

Burns MJ, Linden CH, Graudins A, Brown RM, Fletcher KE. A comparison of physostigmine and benzodiazepines for the treatment of anticholinergic poisoning. Ann Emerg Med. 2000 Apr;35(4):374-81. doi: 10.1016/S0196-0644(00)70057-6. PMID: 10736125.

Labarinas et al. Extracorporeal Cardiopulmonary Resuscitation After Diphenhydramine Ingestion. J Med Toxicol. 2018 Sep;14(3):253-256.

Cherukuri et al. IV Lipid Emulsion Infusion in the Treatment of Severe Diphenhydramine Overdose. Am J Case Rep. 2019 May 29;20:758-763.

​​​​​​​
​​​​​​​Author: Mark Nguyen, PharmD, Emergency Medicine and Critical Care Pharmacist, Intermountain Medical Center & Michael Moss, MD, Medical Director, Utah Poison Control Center
ABOUT THE UTAH POISON CONTROL CENTER
The UPCC is a 24-hour resource for poison information, clinical toxicology consultation, and poison prevention education. The UPCC is a program of the State of Utah and is administratively housed in the University of Utah, College of Pharmacy. The UPCC is nationally certified as a regional poison control center.