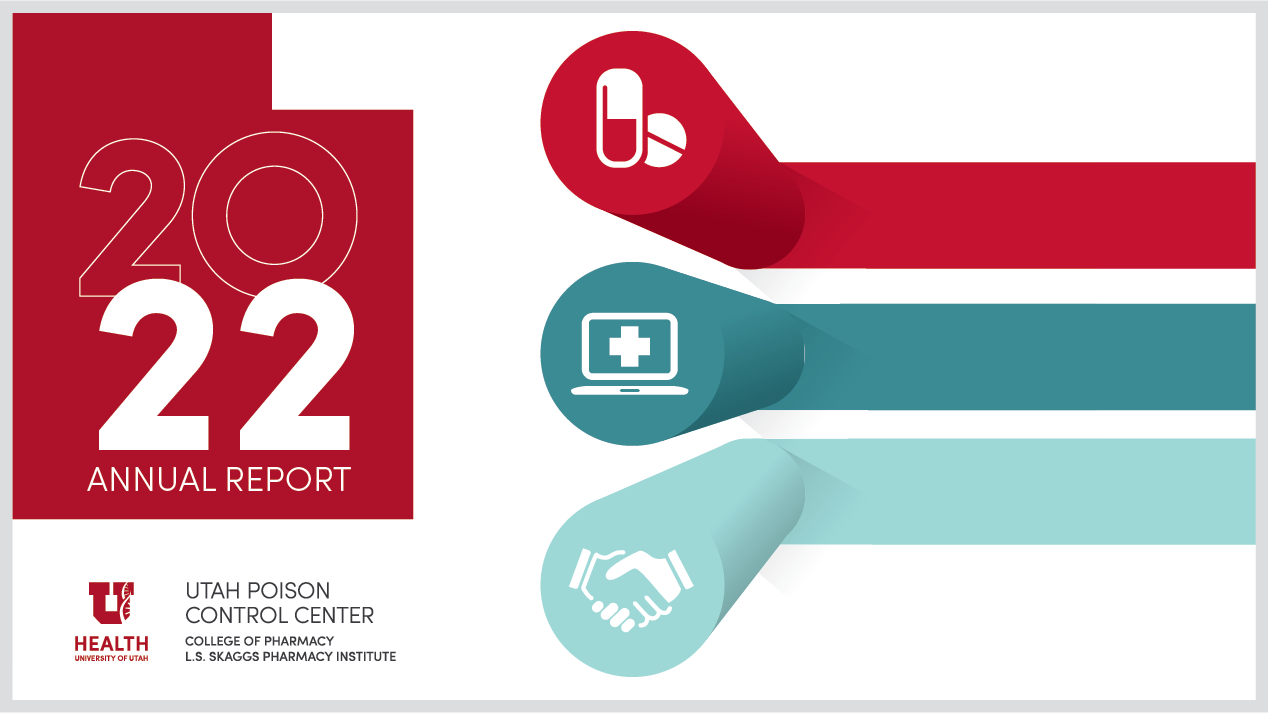 Author: Amberly R. Johnson
We are pleased to present the Utah Poison Control Center (UPCC) 2022 Annual Report.  In this report, we highlight collaboration with EMS and how UPCC supports providers in the field.  We feature the role UPCC plays in combatting the ongoing opioid epidemic in our state.  We also spotlight the story of a mom who called UPCC for help and how our 24-hour free services are so important to Utah families.  In addition, the report showcases several new education resources UPCC produced in multiple languages to target Utah's diverse population.
Thank you for your ongoing advocacy and support of the poison center.  We hope you enjoy our 2022 Annual Report.