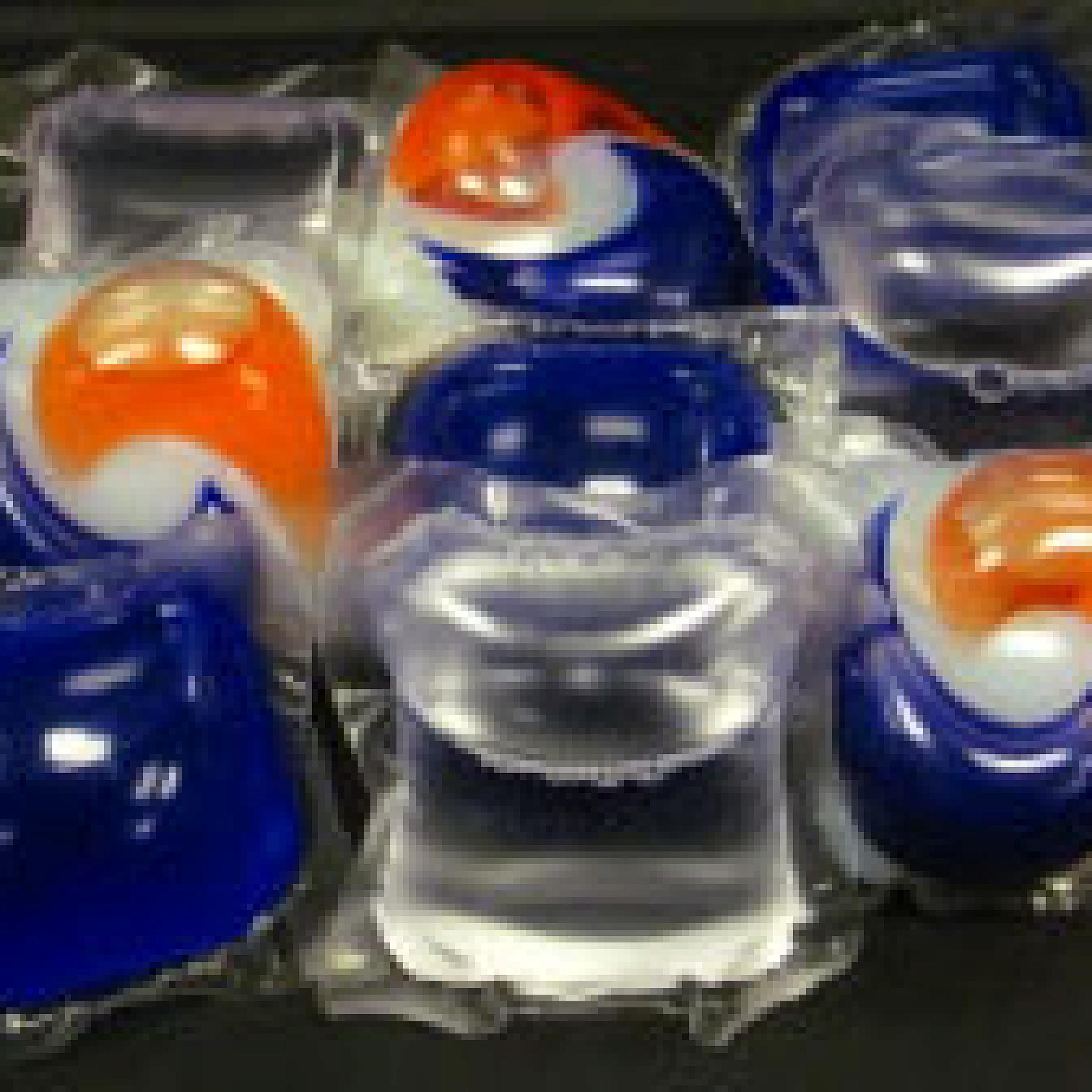 Keep Highly Concentrated Packets of Laundry Detergent Locked Up and Out of the Reach of Kids
If you use highly concentrated liquid laundry detergent that comes in small packets, you'll want to heed this warning from the experts at America's 57 poison centers: Always keep them locked up high and out of the reach of kids!
These new laundry packets dissolve in the washing machine. Because they are colorful and squishy, they are attractive to children. They can look like candy or something fun to play with. But some young children who have put these small packets into their mouths and swallowed some of the detergent have become very ill and have been hospitalized. Others have gotten it into their eyes, causing severe irritation.
Poison centers receive many calls each year about children getting into laundry detergent. Usually, swallowing laundry detergent causes mild stomach upset or even no symptoms. Poison center experts say the new laundry packets seem to be different. Some children exposed to them experience excessive vomiting, wheezing and gasping. Some get very sleepy. Some even have had trouble breathing and have needed a ventilator to help them breathe.
The experts at your local poison center urge parents and caregivers to:
Always keep detergents locked up, high, and out of the reach of children.
Follow the instructions on the product label.
Call the Utah Poison Control Center at 1-800-222-1222 immediately if you think a child has been exposed to a packet of highly concentrated liquid laundry detergent.